On a, surprisingly, warm day in September, in the beautiful New Forest, Dogsbody Technology had a long overdue team away day. A chance to get away from our desks and a thank you to our staff for all their hard work.
We were rather smug when we complete the first team challenges in record time, although lowering a bamboo cane on your finger tips in a group is harder than it looks!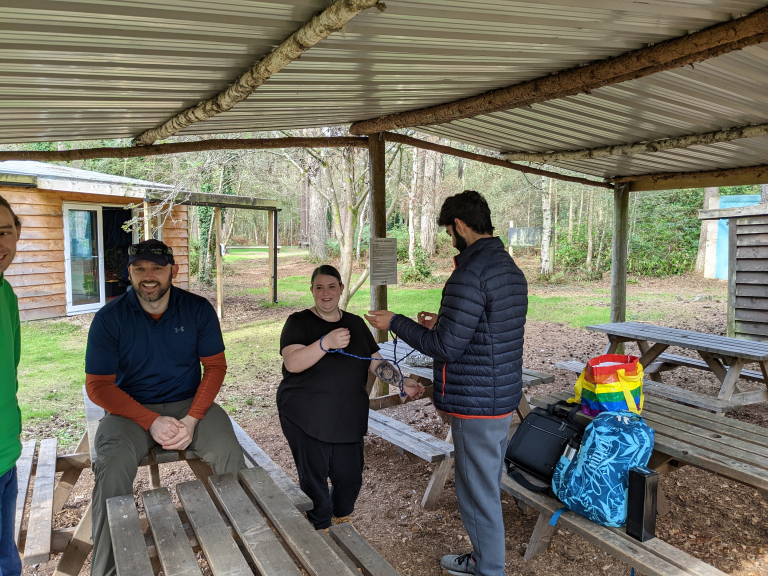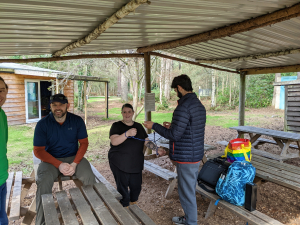 Whilst we all though of ourselves as the next Game of Thrones extra or Hawkeye it turns out most of us weren't! But there is nothing like a bit of competition.
Fire building wasn't on the original agenda, our super fast time at team challenges meant we had some time to spare – so we collected kindling and wood and built ourselves some fire! Luckily we didn't need to cook our lunch on it which was next up.
The afternoon was low and high rope challenges. Low ropes required more team work, communication and, sometimes, sheer strength – we also got up close and personal with the 'swing to a small platform and all fit on it' challenge.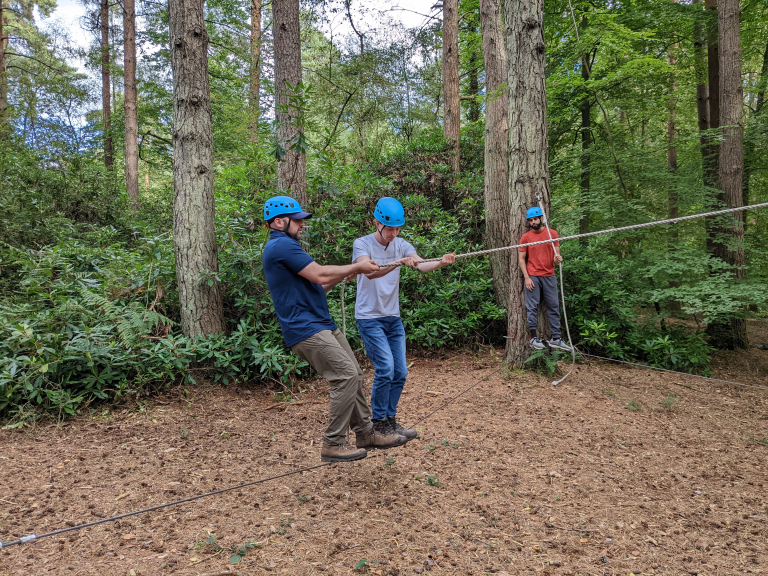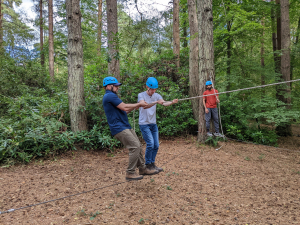 Highropes was in teams of 2 or individually and we literally put our life in our colleagues hands! The pair game was to stack crates on top of each other to make the tallest tower – and stand on it whilst doing it!
Lastly we had some high ropes! A couple of us fell off and have the bruises to prove it
It was a great day away from our desks, in lovely surroundings and fresh air and day light! we definitely all earned our meals afterwards. We hope to go back sometime and do the water activities – maybe in the middle of summer just to be sure 😉
If you are interested in working for a team like this then check out our recruitment pages, if we aren't currently hiring then add your name to the mailing list to be informed when we are hiring again.
https://www.dogsbody.com/wp-content/uploads/2022-09-20-15.23.23-scaled.jpg
1920
2560
Claire Christmas
https://www.dogsbody.com/wp-content/uploads/Dogsbody-site-logo-1.png
Claire Christmas
2022-10-24 10:50:50
2022-10-24 10:50:50
Team away day 2022