Experts in all things Linux
We believe it's as important to know what you don't do, as well as what you do do.
We don't do Microsoft, we don't do Apple, we don't manage desktops.
Dogsbody Technology is deliberately specialist. We are experts in the field of Linux.
Whether it's compiling custom nginx modules, tweaking kernel parameters, dropping rogue packets at the firewall, tracing bad actors through system logs or typing loudly on our mechanical keyboards, we understand Linux like no other support business around.
Our Linux managed services portfolio is below
Click an option to find out more.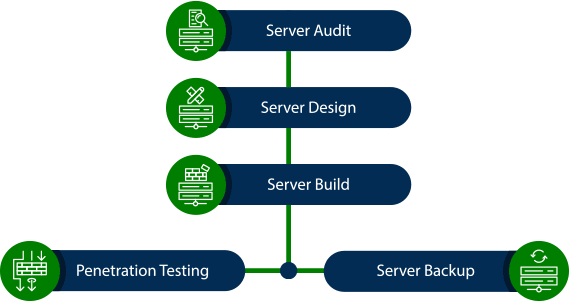 Experience is important, however looking forward is important too.
We are part of industry conferences, we contribute to open source, we publish advice, we actively recruit the next generation of IT experts and believe in training and apprenticeships.
Everything we do is ethically sound.
You'll not find a better company to do business with, because we believe great Linux IT support is as much about human interaction and relationships as raising and solving tickets.
"Dogsbody are real subject matter experts on Linux and Internet technologies. They've provided unparalleled service whenever our clients have had a need for Linux-based infrastructure expertise.

I can't recommend them highly enough."
– Paul Marden, Director – Carbon Six Digital Ltd.