EMF Camp 2018 – A Field Full of Nerds
From the 31st of August – 2nd September 2018, Dogsbody Technology attended Electromagnetic Field, in the grounds of Eastnor Castle Deer Park, in Herefordshire. It was a fun packed weekend, with talks and workshops on a huge variety of subjects, from blacksmithing to knitting, soldering to giant walking hexapods!
How was it?
The whole weekend was brilliant, and the energy when you're there is amazing. There is a real sense of community and friendship amongst everybody, many of whom have never even met before. There's no such thing as a silly question at EMF, if you want to know more about something, just ask; there will be lots of people willing to help you out. There are some very clever people present, so there are many opportunities for learning, and teaching too.
Power and Internet
One of the more unique aspects of EMF is the fact that you get power and super fast internet to your tent/village. This year, a ludicrously quick 1Gbps symmetrical connection was provided. This is a fast circuit for a permanent installation, let alone one for a ~3 day event (not forgetting the amazing volunteers who'd been on site for nearly 10 days when all was said and done!)
Villages
Campers are allowed, and encouraged, to set up villages on the site. These are basically collections of tents/structures where people camp together so they can work on similar projects, or just enjoy the company of other like minded people. Whilst Dogsbody didn't have a "village" as such, we all camped together and had a communal space for hacking / eating / chatting etc. Here's most of us hacking on our badges (more on these in a while)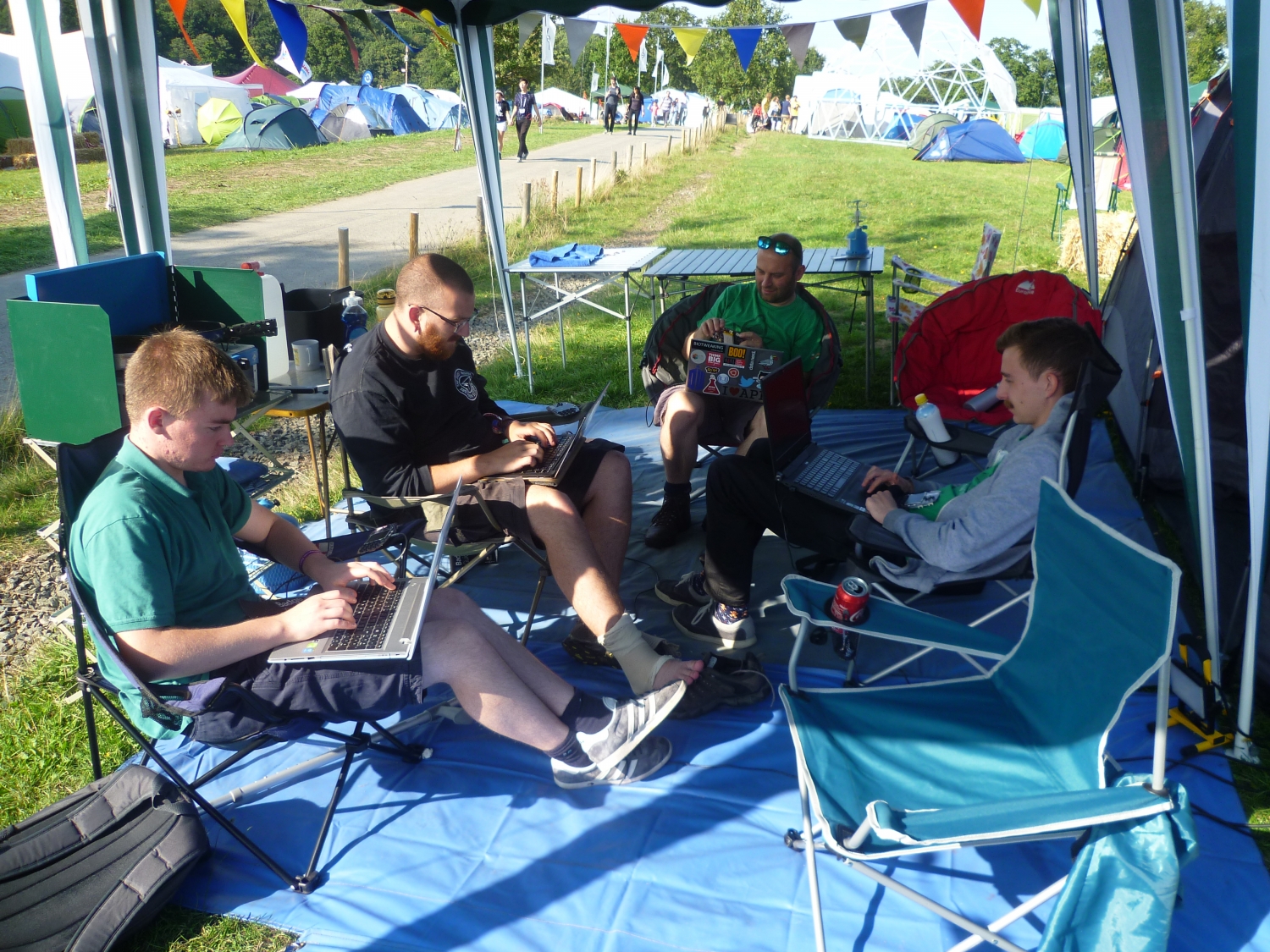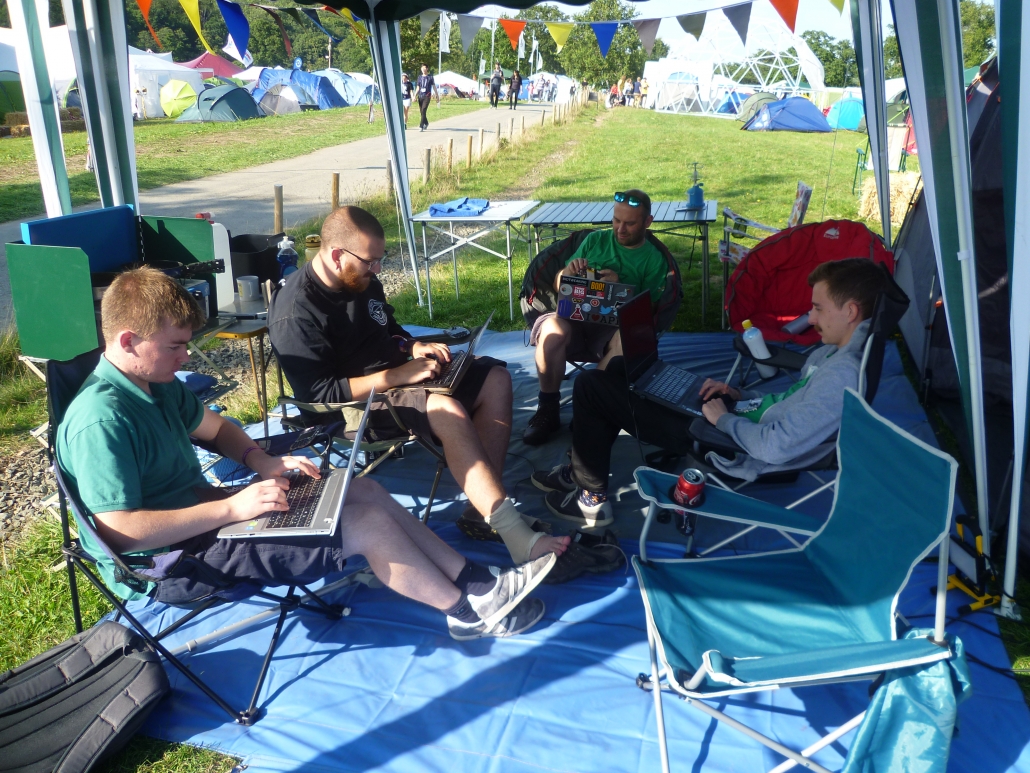 The Talks / Workshops
EMF 2018 was the biggest yet, and it was packed full of content. There were roughly 120 talks, 74 workshops, 20 performances and 43 other events. And they were all amazing! There's obviously too much stuff to discuss here, so I've asked the rest of the company to tell me a little about their favourite parts:
Friday night at EMF Camp was amazing – 100 watts of lasers, Fire…Professor Elemental live and seeing the Null Sector for the first time was incredible. I'm a sucker for multi coloured lights

– Claire
As a regular user of the trains, I was drawn to the railway signalling talk. I often jokingly write the trains off as hopeless and incompetent but as we all know everything is always more complex than it first appears so this was a great place to get a better idea as to what keeps going wrong. The talk was interesting, informative and well delivered.

Here are some of the things that fall under "a signalling problem":

Keeping track of where the trains are (this is often done by putting a battery on the track or a small box to count the axles as they pass it).
Making sure you aren't too close to the train in front (is usually done by either splitting the track into zones and only allowing one train per zone or by keeping track of the zone in front of each train that it will need to safely stop).
Signalling the driver and making sure the fail safes are working in case they miss / ignore the signal.

Just from these things you end up with a huge number of ways for the trains to be delayed to ensure passenger safety.

– Jim
My favourite talk was Boiling nemo – make your own internet of things. Which detailed out the presenters descent into IoT madness, after his fish tank malfunctioned he set up a Raspberry Pi to monitor it.

He slowly takes his home IoT further and further until at the end he is comparing "Big data" with a graph showing his son leaving for school (later and later!).

My other highlight was watching Hackers, it is one of those movies that is so much better with a crowd. HACK THE PLANET!

– Rob
The Cracking HiTag2 Crypto talk was very interesting as I've always wondered how they work. Learning that as well as how to crack them was indeed fascinating. The way you can crack and copy them is seriously impressive and now I've seen how all of that is done I want to go myself.

– Chris
The talk from from two hackers that at the age of 16 were banned from using any encryption technology for 5 years was fascinating.  It's very clear that the UK police service has a long way to go before they even know what to do with criminals in an online world.  With the UN declaring the internet now being a basic human right and the push for encryption of all online content over the last few years there can easily be a disconnect between punishment and rehabilitation.

– Dan
At the time of writing, all of the happenings of EMF 2018 are detailed here and videos of all of the talks can be found here
Badges
The badges at EMF are truly unique. Most conferences give you a name badge which has your name on it, along with maybe your occupation / job title etc. EMF goes above and beyond this quite stratospherically, giving you badges which are small, hackable microcontrollers. This year, along with the now "standard" screen and LEDs, this year's badges had fully functional mobile phones built in. And these connected to… the fully functional GSM mobile network that was set up on site. We could write an entire post on the badges and what they're capable of (which we may well do at some point), so I'll just have to leave you with some pictures for now (note the SIM card above the battery wires in the second picture)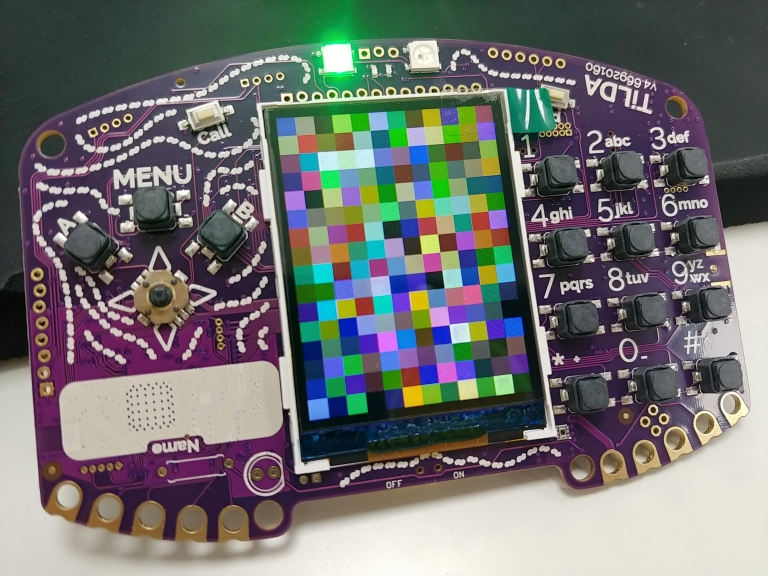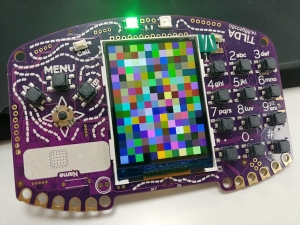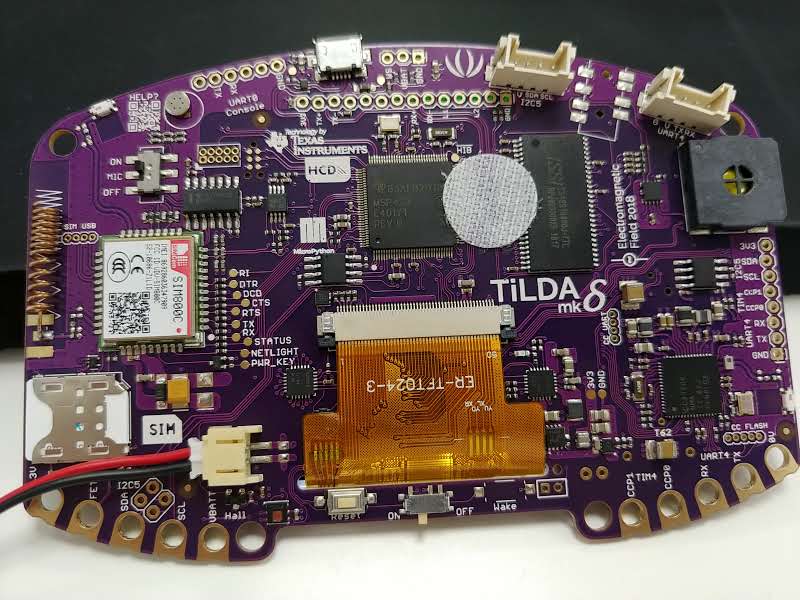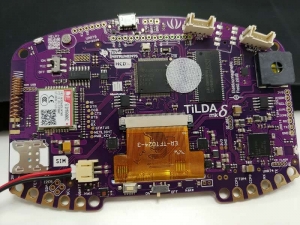 Summary
We all had a blast at EMF 2018, and we're already looking forward to EMF 2020, which we hope to attend. We really don't know what the organisers are going to do next, but we're sure it's gonna be mega.
If you attended EMF 2018 and have anything to share, please leave a comment below.
Here are some of our favourite photos from this years event.
https://www.dogsbody.com/wp-content/uploads/IMG_20180901_2340412.jpg
3040
4056
Gary Rixon
https://www.dogsbody.com/wp-content/uploads/Dogsbody-site-logo-1.png
Gary Rixon
2018-09-06 10:41:47
2022-06-08 10:54:24
EMF Camp 2018 – A Field Full of Nerds